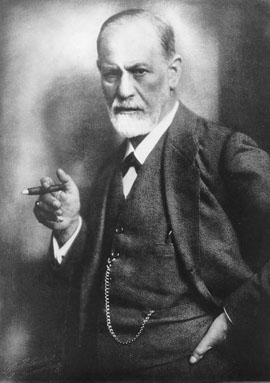 Psychology has had a long history of being eager to quantify human experience. It's because clinicians would look like madpeople in this culture if we didn't bring out the big science: research, defining statistics and knock em dead conclusions. But let's not forget the relationship of psychology and its' need to be approved in a ...political sense.
It probably started with poor old deluded genius Freud. Here was a man who worked with "hysterical" women for a long time and noted that in nearly every case, they had been sexually abused. He wrote a beautiful and brilliantly constructed paper on his research and was nearly kicked out of Viennese society.
Why?
Because half of the aristocracy in Vienna were sexually abusing their daughters.
So he changed his tune and did a re-write concluding that these women were delusional.*
And thus, my friends, the advancement in the understanding of female psychology was halted for another 100 years. All because some bloke wanted to appear not only scientific but one of the club.
*From Trauma and Recovery: The Aftermath of Violence - from Domestic Abuse to Political Terror by Judith Herman